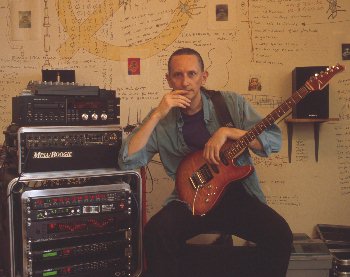 JOHN STEVENS was born in Glendale, California, in 1955. He received his Bachelor of Music from California State University, Northridge and Master and Ph.D. of Music degrees in composition from the University of California, San Diego. His principal teachers were Roger Reynolds, Robert Erickson, and Brian Ferneyhough.
Throughout the 90's, John Stevens taught courses at UCSD, primarily in music technology. His pet class, "Gods of Rock Guitar", was extremely popular and gave students an insight into the hearts and minds of innovators in the genre.
Stevens' compositions have been performed throughout the USA, and internationally in Buenos Aires; Berne, Switzerland; and Montreal, Canada.